Integrity, experience and hard work at your Service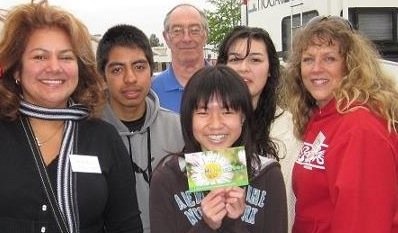 Adriana Osorio is a real estate professional and community leader. Her mission is to inform, guide and assist families through the tedious process of buying and selling real estate property in Southern California.
Here is what past clients say about Adriana Osorio



Adriana Osorio is a proactive community leader. She serves in city events and fundraisers. Acted as vice chair of the West Anaheim Neighborhood Council for two consecutive years, and participated in the committee that planned and development The Common Ground Community Garden.
Adriana Osorio and Tracy Patterson  after receiving a donation from one of the many local businesses to help with the construction of the Anaheim Community Gardens.
Click here for more about Adriana's community service